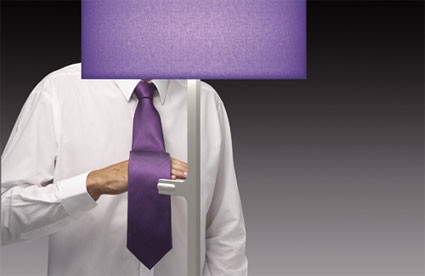 Philips backgrounder on simplicity-led design – Royal Philips Electronics: «Chameleon is a lamp shade that changes to match any color you 'show' it… A traditional bulb at the centre of the lamp provides white light above and below the lamp, while an LED ring around this light projects a selected color into the shade, while at the same time preventing the white light from diluting the color being projected.
Chameleon will match any mood required in an instant. The user simply picks up a piece of fabric or any other colored object, holds it to the sensor on the lamp stand and this color will be projected onto the inside of the shade automatically, changing the lighting mood of a room.»
I do believe this is what the starving children of the world needs most.