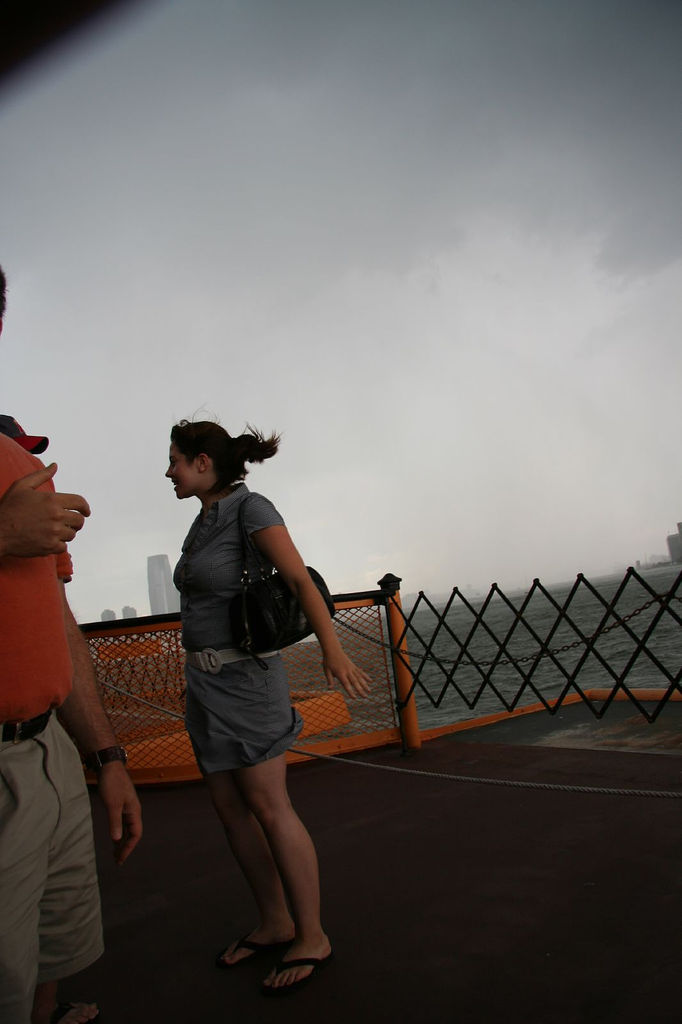 I only had four days there, in 2006, but it is still one of my favorite cities, mostly because of the people, who are really friendly and talkative, but in a very peculiar and almost hostile way! I would love to go back, especially if I could visit someone who live there, someone who could tell me where the best delis are :) Yum!
I was there for a FlashForward conference, but only had time for a little touristy things, like the Empire State building, the Staten Island Ferry (see image), the New York Public library, Guggenheim, etc, but what I like best is just walking around gawking at high buildings and walking into streetlights like an idiot. Some of my favorite momemts where getting caught in a sudden rainstorm in Chinatown, and taking refuge in a small fishstore with lots of other people, watching people wading through the ancle deep water and improvising umbrellas with soggy newspapers. I have never seen so much rainfall, it was simply stunning, and wonderful, everyone smiling and watching the havoc in the street outside, the garbage bags floating away like flotsam.
(continued after the images)

Another moment was on the Staten Island ferry. I can't remember if it was the same day, but the horison was dark, and as we where nearing shore on the return trip a wind started to blow, and this girl took a few steps out on the deck, out of the shelter, and played with the wind, beautiful, looking like a galleon figurehead, daring the wind to knock her over. I took a few pictures, and looked back at the people waiting for the ferry to dock, everyone smiling and watching her, not the statue of liberty.
My Flickr photo set from New York City