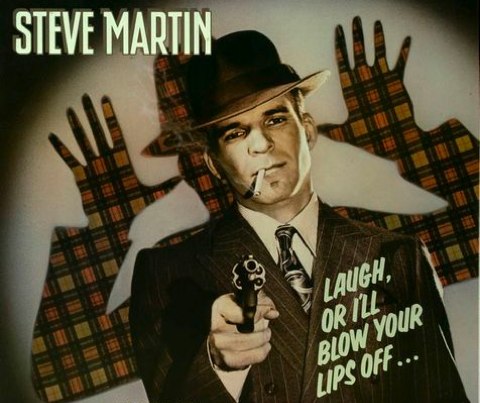 OK, so I didn't make it. Boo hoo. I love watching movies, and I had an "ambition" of seeing 365 movies in 2008. I didn't even come close. As the clock reached twelve and the new year arrived, I had only seen 185 movies.
Here is the list, all rated and commented :)
* = total waste of time, stay away
** = if you have absolutely nothing better to to
*** = weeeell, it's OK i guess, it has parts worth seeing but don't expect too much
**** = pretty good! but probably not worth seeing twice
***** = really, really great
****** = a must!
Death Sentence (***) (A father revenging the death of his son. Good start , the rest ridiculous, but gotta love revenge stories)
Mr. Woodcock (****)
Balls of fury (***) (Ping pong! Some very funny parts, but predictable and with lots of slow spots. A few sexy chicks does brighten things up)
I am legend (****) (Gotta love a good apocalypse movie. The zombies where a little tame though, after "28 days later" and its follow up)
Clubland (*****) (A sweet and charming coming of age love story, but also about a infuriatingly self centered middle aged woman who has to come to grips with her failed ambitions. Good stuff!)
Münich (****)
Good luck Chuck (****) (I'm a sucker for romantic comedies, and this one is pretty good, at least it has plenty of nudity, which is always a boon :))
King of California (***) (good premise but poorly executed. Michael Douglas actually makes a good figure)
Devil and Daniel Johnston (****) (I took a picture of a wall drawing he did in Austin, without knowing who he was, until i happened upon the wikipedia entry and saw the picture again, and then i found this documentary. Cute guy, but very disturbed.
Already dead (****) (Good revenge story with some nice twists, a little bit too predictable here and there. But good sad happy ending.)
Startdust (*****) (Beautiful and very romantic. Got laid after this one, enough said!)

Wristcutters – A love story (******) (imdb) (Sweet, romantic and very , reminded me of Emir Kusturica who directed one of my favorite movies Arizona Dream

Jimmy and Judy (****) (Liked the form and loved the story)
Alexandra (**) (in Russian without subtitles :))
Cocain Cowboys (***) (Documentary about the Colombian drug wars in Miami. violent stuff, but interessting to know about)
I want someone to eat cheeze with (**). What the hell is this? horrid acting, and it seems like the audio was added in by a deafmute, in many of the scenes there are no ambient sound at all. And for some reason there is french accordion music on many of the scenes. This movie was made to promote some unemployed Jewish actors, that's it. One good scene: Sarah Silverman's ass.

Hot rod (****) (very funny, but has a few low points)
No country for old men (****)
Into the wild (*****)

American Gangster (****) (10 Feb)

Martian Child (****) (sweet film about fatherhood) (10 Feb)

Dedication (****) (happy ending romance) (11 Feb )
Bridge to Terabithia (****) (sweet!) (11 feb)
Hallam Foe (*****) (11 feb)
The ten commandments (**) (12 feb)

Margot at the wedding (***) (Nicole Kidman sucks, so she is perfect in the role as a selfcenterd cruel hearted mother)
-Hottest state (*) (We had to switch this off after 10 minutes, the acting/casting was just too awful. Too bad really, we quite enjoyed the book).
Lars and the real girl (*****) (maybe even a 6. perfect film for valentines day)
The Sasquatch dumpling gang (**) (didn't bother to finish this turd of a movie)

Vinterkyss (*****) (17 feb)
Run fatboy run (***) (18 feb) (sweet and romantic story about fatherhood, makes you want to become a better person)
Noise (****) (ok activism-ish film about noise pollution and breaking stuff, got to love that) (19 feb)
The air i breathe (***) (tries to hard and delivers too little, and the casting is off)
The assassination of Jessy James (*) (had to abort, bored stiff after 42 minutes. beautiful cinematography, but mind splittingly dulls story)
Rambo (***) (short and stupid, sort of like Sylvester Stallone, but at least it got me reading up on Burma)
Sword of Alexander (**) (aborted after 26 minutes. Cool effects, but story and dialog written by retards)
My blueberry night (**) (slow start, slow middle, slow ending. Not much of a story, and when boy gets girl, I really don't care)
Jumper (****) (great effects, and a pretty good story as well, but the paladin-stuff was pretty weak as a plot device, and reminded me a little bit to much of Highlander, which is NOT a good thing :))
Cloverfield (*****)
Mr. Magoriums Wonder Emporium (****) (great children's story, only marred by Natalie Portman's strange and blocky acting in the last scene) (22 feb)
Lady og landstrykeren (*****) (watched it with the kids for the umpteenth time)
Before the devil knows you're dead (****) (Marisa Tomei naked is an automatic 6 stars. God damn that woman is sexy! The rest is pretty weak but I especially liked the original ending)
The Bucket list (****) (excellent about coming to grips with mortality / getting the most out of life. Almost made me cry. But I almost switched it off after they crashed the Shelby. If it is your dream to drive this rare and legendary car, and you get the chance, and then use it to smash it up, you DESERVE to die from cancer! Aaargh.(which makes it very implausible/illogical, and therefore destroys the movie)
Delirious (**) (not the Eddie Murphy movie. Ten minutes in: This is going to suck. 15. picking up . 1:14 wanting this movie to be over. 1:40 first impression correct, this move smokes ass. Waste of time)
Juno (****) (cute coming of age story)
Top Secret (*****) (just as silly as ever)
Untamed heart, 1993 (*****) (imdb ) I love Marisa Tomei! Bittersweet movie, the best kind. This just made it to the top ten of romantic movies!
Blade Runner (*****) Final cut, in a movie theater, remastered and shown in 2k up-sampled to 4k!). It was fantastic to finally see this movie on the big screen, there where so many details that I haven't noticed before, both in the scenery and in the characters faces. I was a little … disturbed … to find that I got quite impatient in certain parts of the movie, I haven't seen it in a few years, maybe as much as five, so eighter it was the setting, seeing it in a cinema with other people, or I have simply changed , gotten more impatient, I hope that is not the case.

Dan in real life (***) (Juliette Binoche is not my cup of tea, so I was really sceptical for the first hour)
There will be blood (*****) (strange stuff, specially the soundtrack)
Knight Rider 2008 PILOT (****) (surprisingly good actually, except of course the last scene with David Hasselhoff, and the scary threat of having to see him again if the show airs)
My Cousin Vinny (*****) (Marisa Tomei, hoohooo! I hate courtroom movies, but this is the exception)
Sharp as marbles (*) New record, I had to stop watching this piece of shit after 3 minutes, jesus christ this was bad.
King of Kong (*****) (Hahahaaaaa, fantastic!)
Pump up the Volume (******) Class love/activism story, that I've watched MANY times. Christan Slates finest movie, perhaps next to True Romance, another personal favorite.
Be kind rewind (****) Funny, and a wonderful idea.
The Machinist (*****) Can't remember anything about this movie, I wonder why I gave it five stars.
Bachelor party 2 (***) Boobs galore is always a good thing.
– Alien agent (*) Aborted after just a few minutes. Waste of time.
Starting out in the evening (****)

A for Andromeda (****) OK British sci-fi, with pretty bad script and acting, but liked the plot.
Alvin and the chipmunks (**) Some parts where funny for my kids (and me) and the chipmunks are adorable, but the story is too adult in its theme, for small children to follow.
The Nines (****) Clever and confusing and hopeful.
The Moguls (****) Very charming about "Some Idiot" making a movie.
Resurrecting the Champ (**** or *****) Solid and uplifting. Especially sweet to see Samuel Jackson dusting off his acting skills after a stream of pretty mediocre movies. Perhaps his best performance since Pulp Fiction?
Michael Clayton (***) Messy stuff, boring plot, and not particulary well played.
Charlie Bartlett (****) What a ripoff! This is a sloppy mashup of two of my favorite teen-angst movies, "Pump up the volume" starring Christian Slater and the wonderful "Ferris Bueller's day off". If it hadnt been for the thieving, this would have been a great movie, but plagiarism is something I am totally allergic to. But I loved the ending.
Across the Universe (**** or *****) I usually hate musicals, but this Beatles story is simply wonderful!

No reservation (**) Extremely predictable plot! What the hell happended to the voice of Catherine Zeta Jones? Did she have plastic surgery on her vocal cords?
Bringing out the dead (*****) Dirty and disturbing. I will never understand how/why people are willing to be paramedics, or even cops in a big city like New York. It must feel so futile to keep saving crackheads, drunks and gangbangers from dying by their own hand. Quote: "Saving someones life is like falling in love" + "It can always get worse". Trivia: One of the gun shot victims is "Omar" from The Wire! I haven't seen him in anything else before.
10000 BC (***) Stupid little film, but an interesting twist to the Moses myth, and an interessting, though convoluted addition to solving the middle east crisis? Hmmmm.
Conspiracy (*) Jesus christ on a pogo stick this is baaaad! Did Val Kilmer take this role to pay off liposuction? I do belive this thing is worse than "Instant Justice", worst action movie ever made. Funny comment on the web: "No boobs = No movie"

Confessions of a superhero (*****) Wonderful documentary! And I would definitely do Wonder Woman!
Garage (****) A definition of loneliness.
Slipstream. Couldn't care less about the characters, so the rest falls flat. Strange that I guessed that he was having a "life flashing before eyes death moment" in the first few minutes of the movie. Interesting form, but too much…
Broken English (***) Messy stuff. Someone should have killed their darlings in the editing booth or sooner.
3 10 to Yuma (****) I am not a big Western fan, but I really enjoyed this, it has alot of nice little twists that feel refreshing.
Radiant City (****) Entertaining mocumentary about Suburbia.
Sweeney Todd (***) Long winded and predictable, but beautiful cinematography as usual from Tim Burton.
Walk hard (*) Whatever, had to abort this piece of crap before it burned out my eye balls.
Eyes front (*) Aborted. Badly shot, and seems like a boring story as well.

Poultrygeist (****) Fantastic lowbudget gore fest!
True romance (*****) Tarantino should write more and drop playing "executive producer".
Cleaner (****) (Samuel L. Jackson does a good job in this one, I really like the plot, and it is shot beautifully. The story is not as inventive towards the end, but definitely recommended.
Sharpshooter (*) Waste of time, and this said by the guy who always play sniper i n video games.
Trainwreck. My life as an idiot. (***) OK movieo.
The golden compass (**) Quite beautiful, but a mess of a story, and is part one of two it seems, so very little payoff. Too much dialog for a childrens movie.

Indiana Jones – raiders of the lost ark (*****)
Raiders the adoptation (****) Hehe, what kid's did before youtube. The level of detail in this home made version of Raiders of the Lost Ark is simply amazing.
The Savages (**) Soooooo slow, and going nowhere.
St Trinians (***) (almost sexy, but mostly boring and predictable)
Indiana jones and the temple of doom (**** or *****)
Indiana Jones and the last crusade (***)
10 questions for the Dalai Lama (****) China sucks ass! This move has a very interresting sectin where the Dalai Lama talks about Quality over Quantity, but I counldn't quite catch what he ment. I believe he was talking about population control as a solution for saving our planet, but I am not sure. I must ask him, if I get the chance…
The Baker (***) Very predictable romantic comedy.

(Something) Sunday (**) Horrible movie with Ice Cube.
The 11th hour (******) Important stuff. "Man is not the king of nature!"
The cottage (**) Whatever.
The 11th hour (again!)
Iron man (***) Stupid and predictable.
Bottoms up (**) Shit, yawn, screeeeeam!
Cattle call (****) Fantastic start! Bang, and you are in the thick of the story. Great cast. Now I too want to start a fake casting agency. Warning: Gets a little boring towards the end.
Super High Me (***) Doug Benson looks VERY unhealthy even before he starts to smoke. Don't really care what he finds out.
Teeth (****) Vagina dentata? Pussy with teeth? Sure! Actually, I few of the scenes made me laugh hard, but in a "hands in the air, this is stupid" way.
Tripping the rift
Star Wreck – In the peginning (*****) A spoof on Star Trek where everyone speaks Finnish? Sure!

In the valley of Elah (******) "The hero gets stoned…"
Flakes (****) What a cool idea! Now I want to start a Cereal Bar called Cerealville. Cool sign: "We reserve the right to refuse service to assholes." Flickr photo inspiration: http://www.flickr.com/photos/neatocoolville/sets/72157594387244883/
National Treasure : Book of secrets (**) A 10 minute car chase? You've got to be kidding. I HATE car chases.
The Kite Runner (******) Very powerful. Read the book straight after.

The killing of John Lennon (*** or ****) Interesting backstory to the man who killed John Lennon. OK cinematography.
51th state (** or maybe ***) Good try though, could have been something.
Andromeda strain (**) Stupid, boring and incredibly predictable.
Bootcamp (***) Not bad.
Ratatouille (** or ***)
Indiana Jones (** or ***) Cool effects but not much more. But great popcorn movie.
Suspension (****) Great idea. A little too noisy in the end, but good none the less.
Stanley Cuba (***)

The Valley of Light (**)

Cassandras dream (**)

Drillbit Taylor (***)
Surfwise (****) Quote: "Go and make beautiful memories".
Fools gold (***) Pretty funny.
Stop-loss (****) A little too much pathos and manipulation, but well made from MTV Films.
Wanted (****) Great action story, but the last line in the movie destroyed it for me ("So what the fuck have you been doing lately").
Love guru (***)
Street kings (***) ( horrible lines, boring story )
Forgetting Sarah Marshall (****) (hahahaha, dracula rock puppet musical)
You don't mess with the zohan (***)
The dark knight (***)
Hellboy 2 (**** eller *****) Must see this in a movie theater, wonderful props, costumes and settings.
The wackness (****) Good coming of age story.

Felon (****)
XXY (****)
Harold and Kumar Escape from Guantanomo (***) Actually quite funny at times.
Young People Fucking (*** or ****) There is very little fucking in this movie :)
The X-files – I want to believe (***) Creepy, but ruined by horrible dialog.
Mamma Mia (**) Jesus christ! You have to be a girl or a drag queen to like this.
Eden Log (****) A filmfilm, a rarity! Held back a little by poor voice acting though.

Tropic thunder (****)

Hell ride (****) I feel cheated, to little bush.

Pinapple express (**) zzzzzzzzzz
The promotion (***) Kinda sweet.
Babylon A.D (**) Ugh.
Traitor (****) Good story, with a happy ending, sort of. "If you save a mans life it is as if you have saved all mankind."
Death race (***) Yawn.
Foreign exchange 2008 (*) Holy crap this was bad.
305 (****) Very funny spoof on 300.
Fight night (**) Low budget, bad acting, but good boxing scenes.
Harold 2008 (*** or ****) Cute film.
Righteous Kill (***) Thin performances from legends Al Pacino and Robert de Niro.
The foot fist way (**) It does have a few funny moments.
Rocknrolla (**) A bit long winded for my taste, never really gets me hooked.
Get Smart (***)
Bangkok dangerous (***)
Conan the Barbarian, 1982. (***) Surprisingly good actually. Quote: "Lets take the world by its throat and make it give us what we desire."
Fast Times at Ridgemont High 1982 (****) The classic coming of age movie.
Risky business (****) Good stuff from Tom "Citizen Dildo" Cruise.
War Inc (**) Boring, messy editing. My guess is that Russians were involved in this crap production? Only positive thing in this movie is actress Marisa Tomei.
Meet Dave (****)
Diner 1982 (*****) A classic!
Caddyshack (***) Still weird! Bill Murray in his strangest role?
The Midnight Meat Train (****) I'm going to have nightmares because of this. Based on a story by Clive Barker. Reminds me of the Hellraizer movies. Vinnie Jones rules.
Oceans eleven (***) With such a star cast this movie is surprisingly bad.
The Weather Man (****) Med Nicolas Cage og Michael Caine.
Tootsie (*****) A classic.
Burn After Reading (****) Brad pitt as a very funny gym instructor. Good quote: "Numbers and shit"
48 hours (****) Suprisingly violent, I remembered it as a comedy!
Leaving Las Vegas (*****) Let's drink ourselves to death. Or not!
Zack and Miri make a porno (****) Good start, but got a little slow and uninteresting. And don't watch this for the sex, cuz there is none.
Lakeview Terrace (****) Good, creepy delivery from Samuel L. Jackson.
The punisher – war something don't remember. (****) A lot better than the two previous movies, much rawe, but the supervillain "Stitchface" or whatever was lame and a joker-rippoff. But I liked that more of Frank Castles psychosis came through.
Surfer dude (****) Charming, and made me want to surf and run around naked. But …
The Bunny House (***) Had some truly funny moments, but too exploitive and shallow. You will love this if you are a very stupid girl who think Paris Hilton's dog is adorable.
Transporter 3 (***)
Ghost town (*****) Interesting!
The Yes Man (*****) Cute love story. And the "jogging photo group" cracked me up! I changed my new years resolution to "Say yes to everything" after seeing this.
The league of extraordinary gentlemen (**)
Mannen som elsket Yngve (******) This is the best movie ever out of Norway.
Cass (****)
Gardener of Eden
Fame (******) A classic! So many movies has tried to do what Fame did, but none of the has the darkness of the "original".
Birds of America (*****)
Tinkerbell (*****) Tinkerbell is HOT!
Dead men don't wear plaid (***) I like the form, but there is not much else to this movie.