Norwegian firm Aspiro is working on a Spotify competitor, due to go into beta in the summer of 2009 according to NRKbeta. But a happy few, including me, has had access for a while, and I wanted to share a few annotated screenshots from the Abobe Air-based client.
PS: To get a betatest login, please send your name and mobile phone number to wimp@aspiro.com, and follow @aspiromusic on Twitter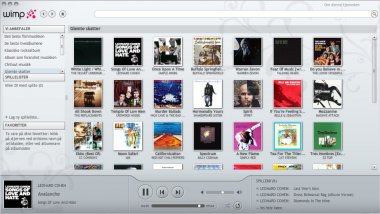 Get personal recommendations based on your last.fm history by authorizing Wimp to access your data. This is what my recommandations look like. A little unusual selection perhaps, but looks interresting.