🍺 Did you like this post? Buy me a beer! -> https://paypal.me/skogly

My girlfriend wants a document holder for christmas, and I'm googling to find one that attaches to her laptop screen. But until I can find something to buy I wanted to try to build her one, to tie her over.

As a translator she spends hours in front of the computer, often reading from an original printed source and typing her translations on her laptop.
There are plenty of table models around, and I've found a few designs for document holders that attaches to a laptop to use as reference, but what I've seen seems rather clunky, so this seems to be an interesting design challenge!
Update: This patent from 3m looks promising (Ebay-link)
First prototype – Made from chopsticks and clothing pins
Silje hard at work translating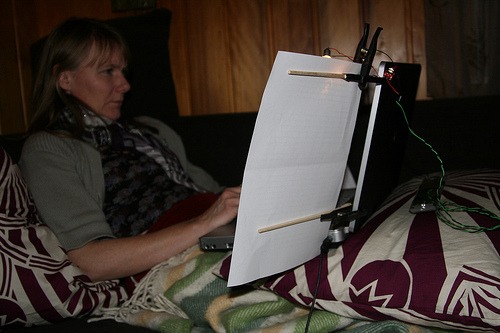 If you are a writer, student or translater and spend hours each day in front of the computer reading and writing, a document holder of some kind is an ergonomic must. You also need to vary your work position during the day, and what better place to work than from the comfort of your comfy couch!
When you sit at your desk you have a space for your books, and perhaps you even have dual screens to expand your workspace, but with a laptop on your lap, on a couch, you run out of realestate pretty fast. Enter the homemade document holder.
I glued two disposable chopsticks to a pair of black clothes pins and pinched them to the screen. The sheet of paper is clipped on with a third clothes pin, and thats that! All done. Your own homemade laptop document holder in 5 minutes.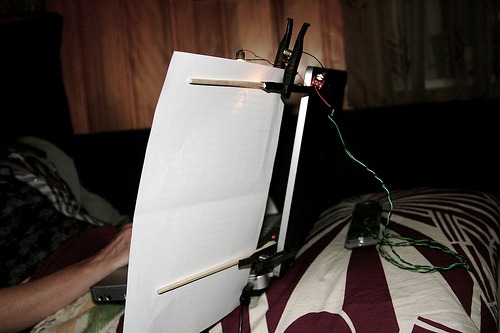 I will probably not win any design award for this but I'm actually pretty pleased with how this turned out.
Improvised reading light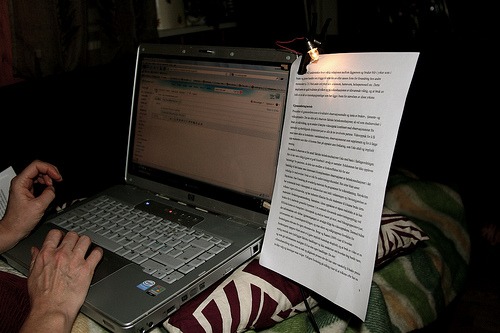 This area of our living room is rather dark at night, so I fixed a quick and dirty reading light with a light bulb from a flashlight and a pair of AA batteries.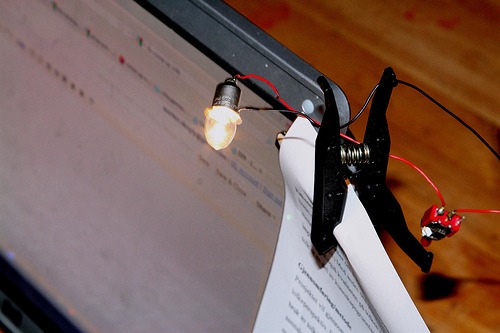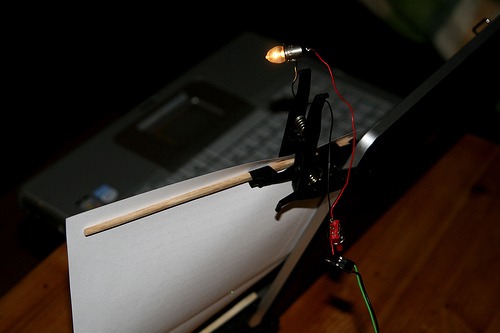 Homemade battery holder for two AA batteries.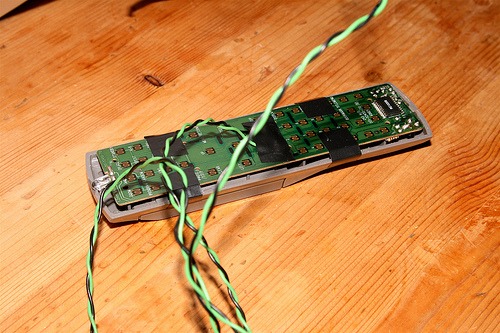 Improvised battery holder :) A broken remote control.
Suggestion for improvement: A better solution would be to make something that plugs into the USB on the laptop and uses LEDs perhaps.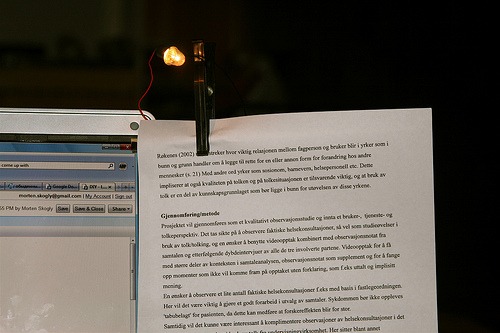 Shiny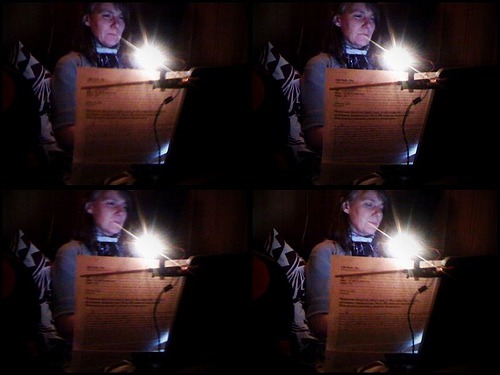 Soft yellow light