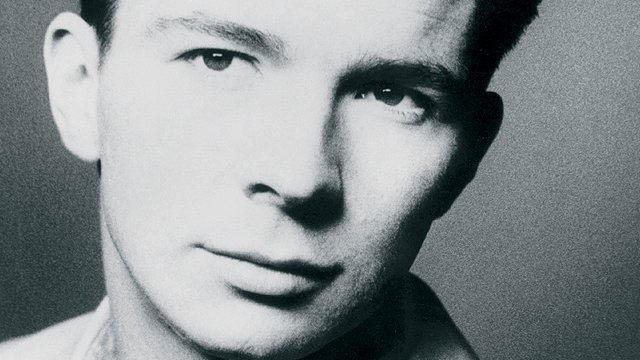 I am a huge big fan of Spotify, it is basically running 24/7 at work and at home, but yesterday I wanted to test the collaborative playlist feature. I made a Spotify playlist called «It's friday and I'm in love» and inviting people on Twitter to join in. The result was really interesting. We created a very strange soundtrack indeed, but I feel like people respected the theme set by the playlist name and first song, and without being explicitly asked to do so. The list even got Rick-rolled by someone adding «Never gonna give you up» on every other line (and then regretted and removed them again), which in my opinion is the ultimate honor.
Cute and social experiment, it almost feels like magic when you see the list growing by the minute.
Spotify is still very barren when it comes to social features, the collab lists is basically the only way you can interact with people at this point, but I am sure this will be expanded upon with new releases of the software, or with plugins. It sucks to not be able to see who adds a particular song, or to be able to comment and talk to people, so hopefully it won't take too long before such features are added.
The list, as of March 21 2009:
Ps: All links open directly in the Spotify application. I you don't have it installed you are out of luck. Read more about how I put it online at the bottom of this post.
Open the whole playlist: It's friday and I'm in love
Or click on each track to listen to it:
Rick Astley – Never Gonna Give You Up
The Levellers – What A Beautiful Day
Katrina and the Waves – Walking On Sunshine
Michael Jackson & The Jackson 5 – The Love You Save
Bo Kaspers Orkester – Dansa på min grav
Yeah Yeah Yeahs – Date With the Night
The Lionheart Brothers – 50 Souls And A Discobowl
La Bionda – I Wanna Be Your Lover
Walter Wanderley – O Samba Brasileiro
The Thrills – Whatever Happened to Corey Haim?
Neil Young – Out on the Weekend
Stan Getz – Samba De Uma Nota So
Death Cab for Cutie – Marching Bands of Manhattan
A Tribe Called Quest – Can I Kick It?
Belle and Sebastian – The Boy Done Wrong Again
Daryl Hall & John Oates – Rich Girl
Cab Calloway – Minnie The Moocher (The Ho-De-Ho Song)
Gerard Joling – Somewhere Over The Rainbow (Reggae Version)
The Doobie Brothers – What a Fool Believes
Waylon Jennings – I'm A Ramblin' Man
Mott The Hoople – All the Young Dudes
Todd Rundgren – Can We Still Be Friends
The Highwaymen (Waylon Jennings, Willie Nelson, Johnny Cash, Kris Kristofferson) – Highwayman
Catherine Feeny – Hurricane Glass
Gösta Jonsson – Samling vid pumpen
Åge Aleksandersen – Dains me dæ
Åge Aleksandersen – Ljus och värme
Åge Aleksandersen – Langt igjæn til Royal Albert Hall
Tom Waits – Christmas Card From a Hooker in Minneapolis
Pet Shop Boys – I Wouldn't Normally Do This Kind Of Thing
Eagles Of Death Metal – I Want You So Hard (Boy's Bad News)
The Smiths – William It Was Really Nothing
Jackie Davis – Manana (Is Soon Enough For Me)
Poor Rich Ones – I Was Made For Loving You
Wall Of Voodoo – Mexican Radio
Bryan Ferry – The Way You Look Tonight
The Magnetic Fields – Too Drunk to Dream
Vømmøl Spellmannslag – Auksjonsvisa
Flight Of The Conchords – Hiphopopotamus vs. Rhymenoceros (feat. Rhymenoceros and the Hiphopopotamus)
Flight Of The Conchords – Business Time
The Be Good Tanyas – When Doves Cry
Flight Of The Conchords – The Prince of Parties
Terence Trent D'Arby – Sign Your Name
Paul Simon – How the Heart Approaches What It Yearns
The Cardigans – And Then You Kissed Me
Wyclef Jean featuring Mary J. Blige – 911
Nick Cave & The Bad Seeds – Something's Gotten Hold of My Heart
Queens Of The Stone Age – Feel Good Hit of the Summer
MC Hammer – U Can't Touch This
Buzzcocks – Ever Fallen in Love (With Someone You Shouldn't've)
Jojje Wadenius – Kalles Klätterträd
Queens Of The Stone Age – In My Head
Mojinos Escozios – Mi Barrí de Servesa
Prince & The Revolution – Raspberry Beret
Elvis Costello & The Attractions – The Other Side of Summer
The Magnetic Fields – The Luckiest Guy on the Lower East Side
Pixies – Where Is My Mind? (Remastered)
New Kids On The Block – Hangin' Tough
Jahn Teigen – Det Vakreste Som Fins
Jahn Teigen – Min Første Kjærlighet
Crowded House – Chocolate Cake
Tori Amos – My Favorite Things
I Was a Teenage Satan Worshipper – OMG, Techno Chicks!!!
Jerry Reed – East Bound & Down (Jerry Reed)
Billie Holiday – That Ole Devil Called Love
The White Stripes – I Just Don't Know What to Do With Myself
Dusty Springfield – I Just Don't Know What To Do With Myself
The Stooges – I Wanna Be Your Dog
The Stooges – Down On The Street
The Killers – When You Were Young
The Stone Roses – I Wanna Be Adored
Joy Division – Love Will Tear Us Apart
The Jesus and Mary Chain – Just Like Honey
Stealers Wheel – Stuck In The Middle With You
George Baker Selection – Little Green Bag
Liam Lynch – Electrician's Day
The Verve – Bitter Sweet Symphony
Jimi Hendrix Experience – All Along the Watchtower
They Might Be Giants – Infinity
The Specials – Our Lips Are Sealed
Depeche Mode – Never Let Me Down Again
Morrissey – The More You Ignore Me The Closer I Get
MC Júnior E MC Leonardo – Rap Das Armas
Kylie Minogue – The Loco-Motion
Tricky – Hell Is Round the Corner
Tommy Tokyo & Starving For My Gravy – Derail And Demise
Mitch Hedberg – Mitch in the S'th
Mikael Wiehe och Ebba Forsberg – Allra minst en morgon
Fred Åkerström – Jag ger dig min morgon
Sex Pistols – God Save The Queen
Simian – We Are Your Friends (Radio Edit)
Jay-Z – Brooklyn Go Hard [feat. Santogold]
Lupe Fiasco – Daydreamin' Featuring Jill Scott
Arctic Monkeys – Dancing Shoes
Known collaborators (based on conversations on Twitter):
Eterg, lastninja1980, _Rolf_, mariusgenser, johanhal, Barstein, degarden, paljoakim, Markussss, nech
How to publish a Spotify playlist on the web the easy way
You might be wondering how I was able to put all the songs from the playlist in the post? Spotify still hasn't got an API, so my plan was to actually build it by hand. I first tried to mark all the songs in the playlist and CTRL-C/APPLE-C them, but instead of a lovely list of artist and song names I got the http links to all the tracks, so there went that idea. But to my amasement something magic happened when I posted all the urls into Textedit on my macbook! All the urls got transformed into clickable links automatically! All I had to do was save the Textedit document as html and open it in my browser to test it, and it worked like a charm! Just a view source and a copy paste away from this blog post! (I believe the Spotify software needs to be running when you do this).
If you want to copy the nice Spotify URI direct links instead of the HTTP links you have to select all the songs in your list, the right click and choose «Copy Spotify URI».
There are alread plenty of sites where you can share your Spotify playlists, and when those can access a proper API I believe great things will happen. Spotify is already a fantastic product. When people can start adding cool stuff it will explode!