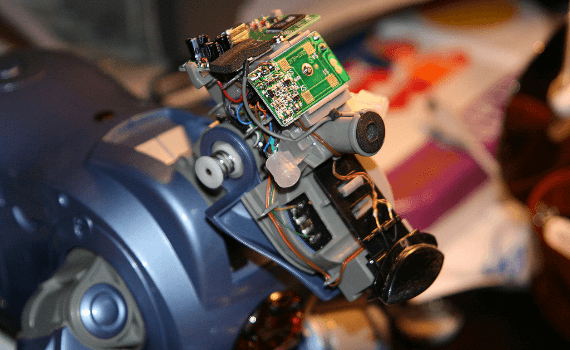 Do you have dead toys lying around? In this video tutorial I give new life to a dead i-Cybie robot dog whose "brain" was destroyed after it short circuited and almost caught fire. Learn how to animate the dead!
The I-cybie is a cheap AIBO clone with many advanced features, but without a brain there isn't much life left or fun to be had. But I will try to reanimate it with a battery, a toy piano, and some wires.
Check out the video, it has a demo in Norwegian at first and then a tutorial in English at the end.
The video contains a pretty complete tutorial for this project, but here are some pictures I took while testing.
[flickr_set id="72157622595775989″ randomize="false"]
Linklove:
Make Magazine blog has picked this up. Thanks a lot guys! Much appreciated!