A collection of a few things I have enjoyed looking at, playing with or thinking about recently. Also check out the previous issue for more inspiration.
#1. My little Darth Vader!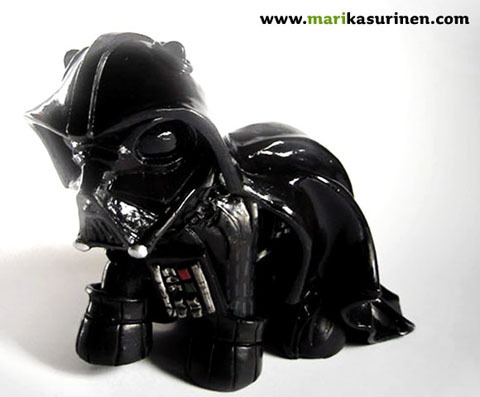 The result is part toy, part activism, part art, and 100% fun, when artist Mari Kasurinen creates her own versions of My Little PonyMari has made over 20 unique designs, several taken from Star Wars, but you will also find Edward Scissorhands, Superman, and Chutulu in her collection. Genious! And of course: My Little Catwoman!